I Want Another Drink
Posted on July 05, 2017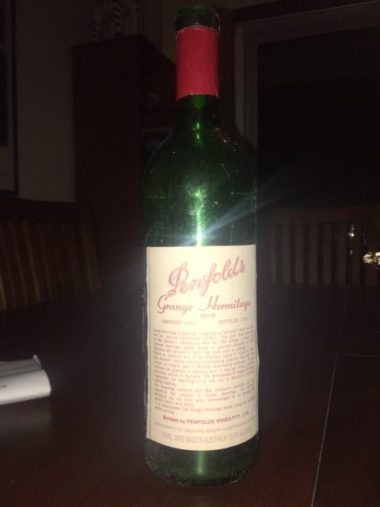 When I first starting consulting, my first client was an exceptional Life Coach. We arranged that I would consult with him in return for his coaching me. He was very gracious in being my first client. We agreed that when the coaching came to an end, we would share a bottle of Penfolds Grange. We arranged to have dinner and purchased a bottle for a small princely sum. Apart from the wine being the best I have had to date, the one thing I shall never forget is that upon every mouthful, it created the intense longing for the next sip. It stimulated my senses in such a way that I just wanted more.
One of the things I have noticed in my own life and those that I work with is that when we enjoy the tasks and activities (the Grange experiences) that we are engaged in, we are energised in the process. We do a bit, and we just want more - sometimes losing ourselves in the process. We enter a state of 'flow', the term used by Mihaly Csikszentmihalyi in his profound book Flow - The Psychology of Optimal Experience.
The converse is also true. If our lives are filled with things that are laborious and that we don't enjoy, our energy is depleted, stress increases and happiness is what belonged to another era. We procrastinate and avoid those areas as much as possible.
Take time to do a flow - happiness inventory. What are those things that you engage in with ease and that you WANT to do? Some of those I work with have found meaning and joy in varied activities. One works on his cars; meditation inspires another; my accountant absolutely loves business analysis and for another, it's time in the garden. When it comes to our actual daily work, what are the elements of it that you truly enjoy doing? Identify these and seek to work 80% of your time in those areas - outsourcing, delegating or stopping altogether the rest. It may take you some time to get there but is worth making the journey.
Similarly for employees. If you can work increasingly on having your people work in their strengths and what they enjoy doing - their happiness and engagement levels will increase thus their productivity and your profitability.
Where our greatest enjoyment is located is often an indicator of where our greatest strengths lie and ultimately our gift to the world - our purpose beyond ourselves.
Whatever it is for you, find those Grange experiences - the one or two things that inspire you and that create happiness and joy in the process, creating a longing for more. Life like wine is to be savoured and enjoyed. And after all, drinking bad wine for the rest of life is not a very pleasant thought.
---
View latest blog articles