Introducing My Acquaintance, Depression
Posted on November 28, 2016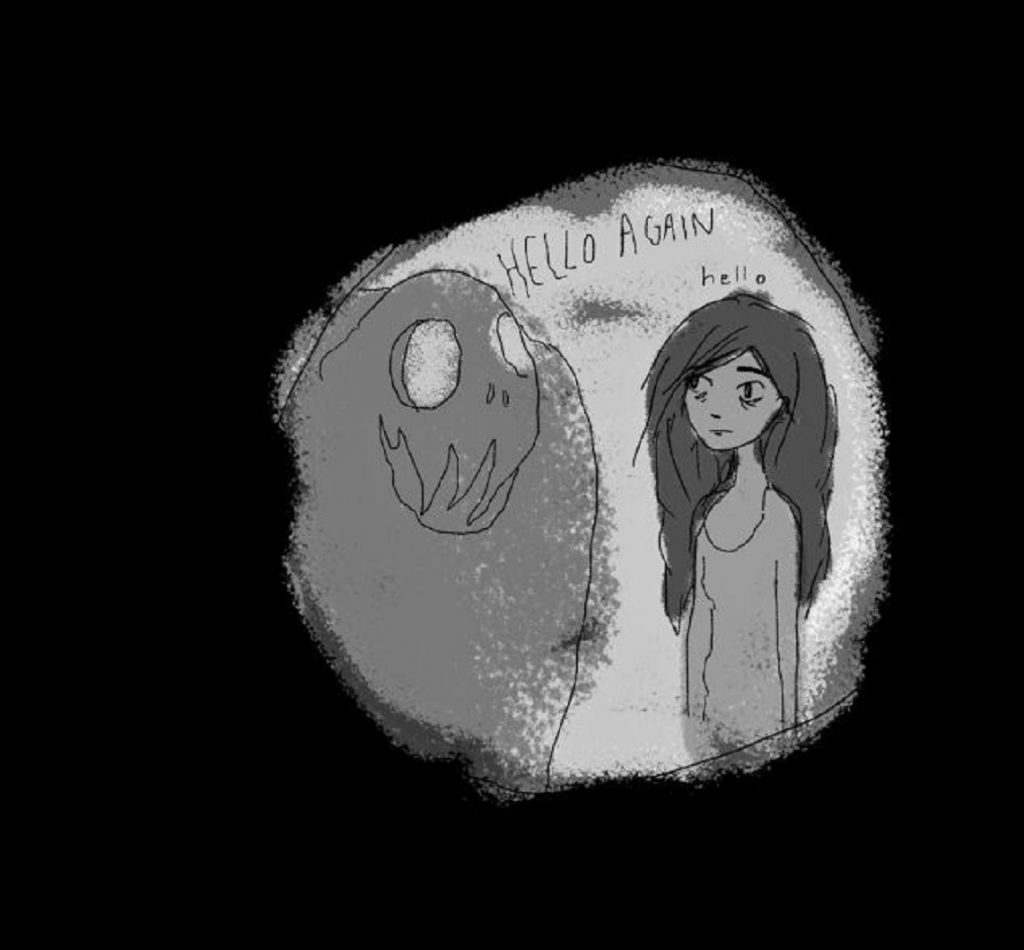 During the last couple of years I met a person called Depression of whom I'd like to introduce you to. Our initial introduction was at a time of significant personal loss when, quite unexpectedly, he dropped in and offered his quiet consoling presence in order to remove me from my present pain into a numbing darkness. It was in some ways attractive - that removal from the confusing world I knew at the time. He anaesthetised my brain and my soul, painting my world a comforting dark grey. When the pain persisted he would recommend other numbing activities such as loveless sex and the sedation of alcohol. I know others experienced various recommendations that were unique to them however, these were my tailor made remedies. I followed his advice and while he was right (in that these things helped for a short period of time), the after effects pushed me further into reliance upon him. It was a bottomless downward spiral - from grey to black. While he promised comfort it turned out he was a liar and a thief, seeking only companionship for himself and not giving a shit about my personal well being. That was some time ago. Occasionally to this day he still visits me, particularly in times of vulnerability. I have got to know his particular insistent rapping on my door and sometimes, in these times of weakness, I am persuaded to walk through that door and take his hand - all the while knowing this will lead to nowhere good. He reminds me to not hope for a better day because this is as good as it gets. He encourages me to not share my pain with my life giving friends; to not dance, not read, not laugh, to procrastinate, not attempt to love again, not go to work, not go out, not eat, not seek new enlightening experiences. Sometimes he even suggests that life is really not worth living at all. And if I follow him out that door... instead of leading me into the open sunshine (which he indeeds promises every single time) he guides me back into that dark and dank cave that I know only too well. And once I get there I realise I have yet again been fooled once more. If you have Depression in your circle of acquaintances, you might at present be arm in arm with him and if not, one day in the future you may experience as I do, his unannounced visit or that quiet yet insistent tapping on your door. As I have got to know him I have come to understand that he is deaf. Despite me telling him I never want him to revisit he doesn't seem to hear. He just keeps dropping in from time to time. I have come to accept this and now have strategies in place for when he does. Simply hoping he would never visit never kept him away. The next time he pops in on you, instead of opening the door and instead of allowing the falsely comforting numbness to take hold - take a step the other way and reach out to a true friend to let them know what you are feeling and experiencing, as I did this morning to my friend Jo. Not all my friends are aware of my acquaintance Depression and that's okay. They've never been introduced to him and some even deny his existence. I am happy for them (as I wish I had never met him either); so these friends never get to know of his presence in my life. I am very selective in this process. Reaching out to others in these times, in order to bounce into the light is counter intuitive as the easy route is take our acquaintances hand and progress into the counterfeit comfort of darkness. But reach out we must. Cultivate friends who care for you, who have your best interests at heart. Build a life giving circle of a few that might include a therapist as I have had in my circle at times. Create and live a life where your soul is regularly refreshed and happy, for Depression detests healthy joyful people. And finally, create a simple strategy so that if Depression does happen to knock on your door, you know exactly what to do and who to call in order to ward off his advances.
Copyright 2016 Ray Hodge
Illustration by Bekky Halls. 
http://saintdamascus.blogspot.com.au/ 
Used with permission
Note to the reader.
If you are currently struggling with depression or you've realised that you've lost your happiness and life is mundane, may I encourage you to reach out to a trusted friend and/or seek professional help. As my beautiful daughter keeps reminding me, we are only as sick as our darkest secret - thus the light of admission and open conversation helps reduce the power of soul darkness and assists us in moving forward one step at a time.
Feel free to also get in touch with me. A large part of my daily work is with business owners, executives and employees - assisting them to be happy and productive in their work and personal lives. I can be contacted directly on +61 403 341105 or at ray@rayhodge.com.au
---
View latest blog articles