When Two Strangers Met
Posted on February 19, 2020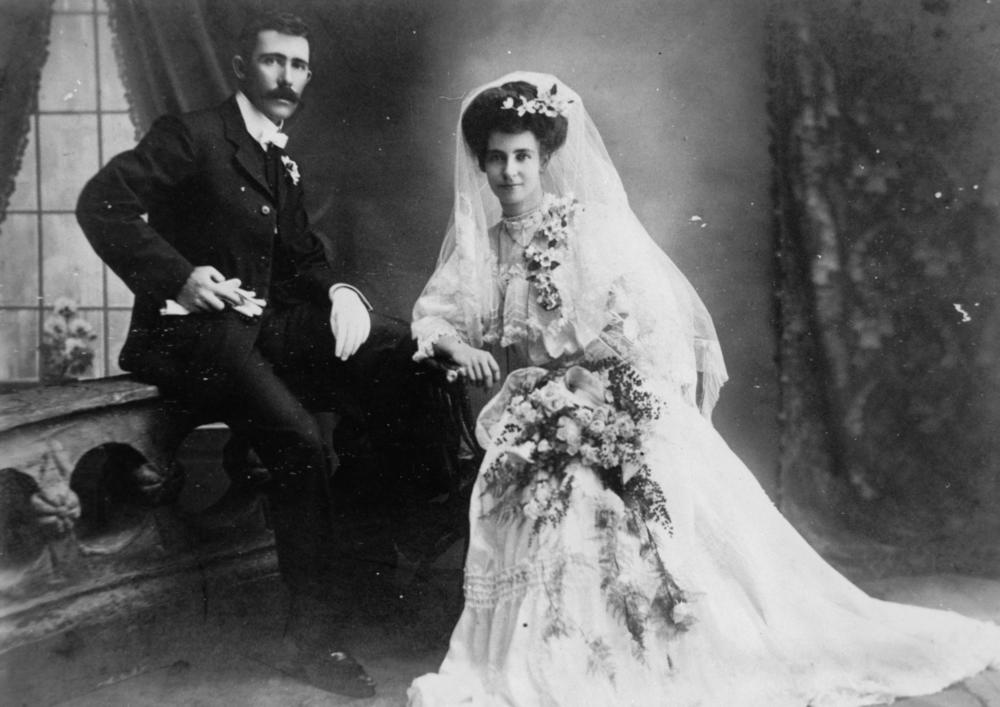 Once upon a time, there lived two people on either side of a small village: Miss Strategy and Mr Tactics. Each of them lived alone and were unknown to each other. To the outside world, Miss Strategy was one of those inspirational types. She envisioned a bright and powerful future, inspiring all she met. Walking into her home, one saw displayed the many future statements she had written, to remind herself of what she believed in. She had: Purpose Statements; Vision Statements; Mission Statements; Value Statements—all of which initially made her feel powerful and optimistic. Over time, however, despite her belief, the vision wasn't manifesting itself in her everyday world. On the other side of town lived the action-oriented, no time for deep thinking, Mr Tactics. He was good at making lists for the day and making stuff happen. However, over the years he had an ongoing sense that while he was busy he really wasn't getting too far in life. And then it happened. Miss Strategy, after a day of despondency from the realisation that she was no closer to her vision than what she was five years ago, decided to take herself to a bar in the centre of town for a time of quiet reflection over a Gin & Tonic (or 5 as it turned out). Mr Tactics, also from a day of absolute weariness of running but getting nowhere decided to go to a bar to ease off the pressure. And so they met. A chance meeting while ordering drinks led them to realise that the connection between them was strong. And while in many ways it seemed they were opposites, strangely, they were incredibly complementary. They ended up marrying and while most of life was harmonious, when they did squabble it always seemed to come back to the default position each of them held. Mr Tactics, would often revert to "you can't think about this forever - just do something." And she, Miss Strategy (or now Mrs Strategy-Tactics) would lose it on occasions with, "you can't keep doing stuff just to make you feel like you are busy." One of the things they did, to remind themselves of how to work best together, was to pin this chart up on their wall.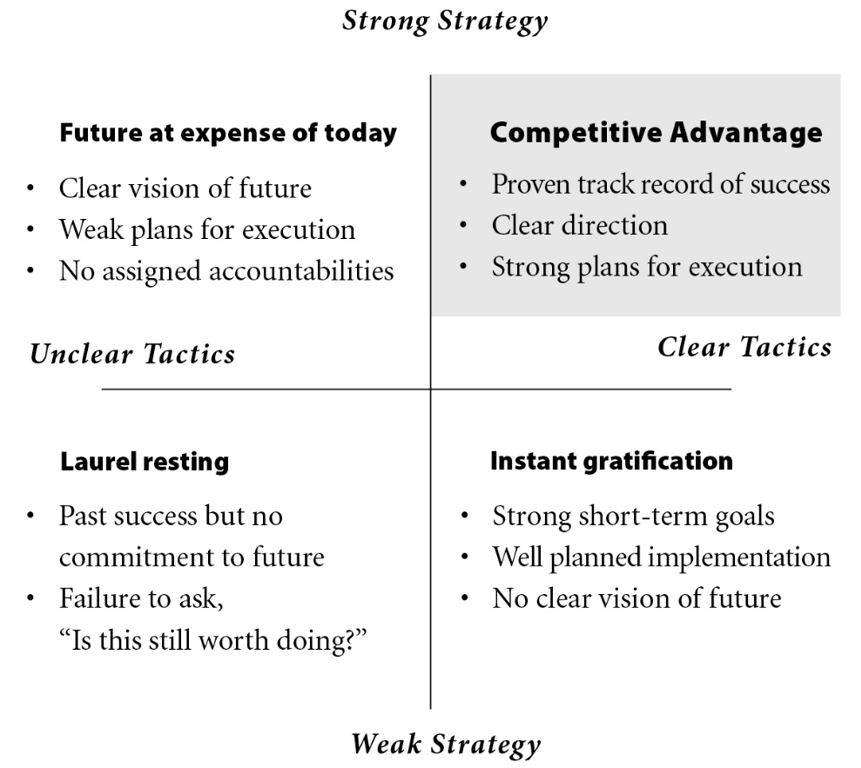 Every time they got a bit lost, they would sit together and discuss how best to live in the upper right quadrant—The Competitive Advantage zone. They realised that when they had absolute clarity on their direction and combined that with strong planning and tactical execution, a powerful force they were. They found over time, that to work effectively with each other and to realise their ideal future (which they did by the way), they needed to honour the fact that
together they were strong but isolated they were weak.
*Graphic - Adapted Tregoe model as represented by Dr Linda Henman
---
View latest blog articles