Task Congestion Alleviation
Posted on February 04, 2019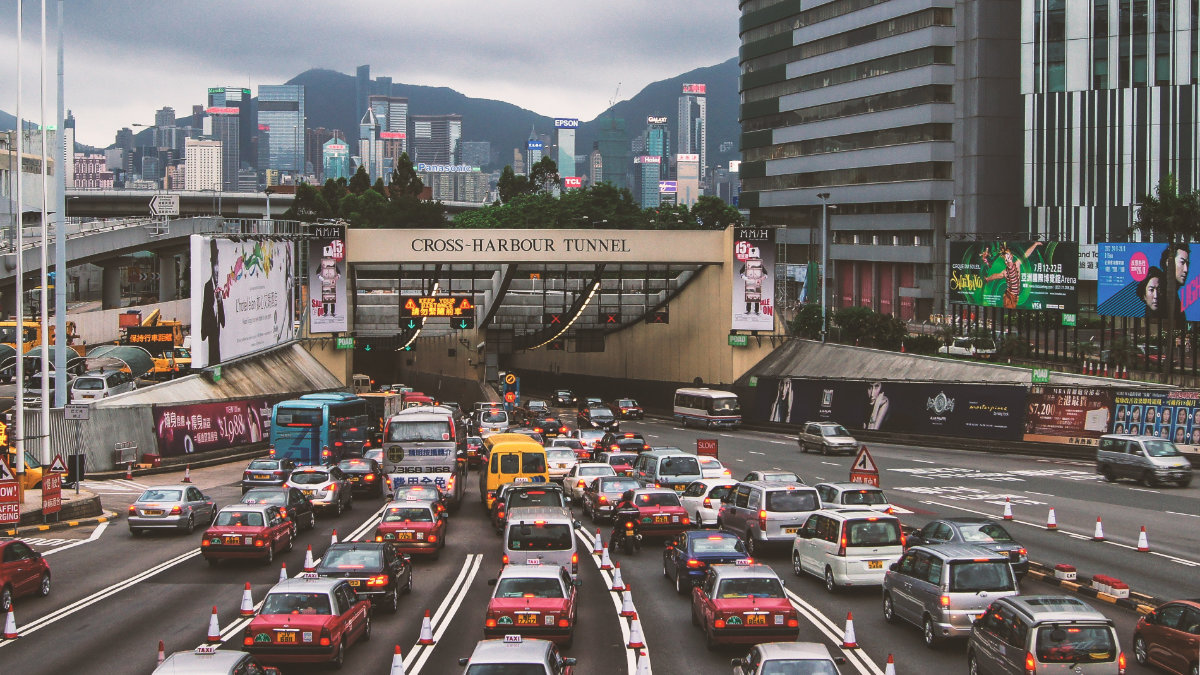 Ever felt like all roads lead to you? Task congestion is not a pleasant experience and often leads to a sense of complete overwhelm and burnout if left unchecked. For a while, we keep going: working faster, working longer, but at some point, what were the bright sunny days of summer gradually turn into a winter gloom of weariness and despondency. We find sleep fitful or never enough and we dread facing another day; like the business owner who told me he would often park down the street from his office in the early morning and cry his pain out before he could manage walking through the front doors. I call this the
all roads syndrome.
A congestion condition brought on from excessive task traffic going through one person. Speaking to an executive this week who was explaining this syndromes effect on his life, while in his current state of exhaustion he had managed to identify a road re-route. He needed another person to fulfil part of his role and he was a quest to find them. Smart. He had recognised the issue and was taking measures to alleviate the congestion. The All Roads Syndrome looks like this: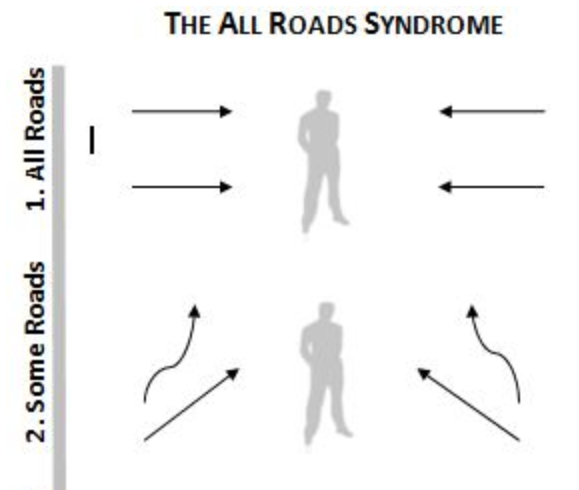 If you are feeling overwhelmed, take some time out in the coming days to:
List all the various tasks that come your way. What is helpful here is to keep a blank page beside you and list every individually unique job that you touch over the coming week.
Beside each entry, list it as essential or non-essential—essential for what you HAVE to be responsible for and non-essential for what another could do.
For every non-essential task or responsibility, think through who else could perform the duty—whether internal to the organisation, if it can be outsourced or even systemised/automated in some way.
Be aware of the trap many fall into at this point which is where others can easily relieve us of specific tasks, but because of our penchant for control and perfection, we keep the roads coming to us. This is a severe congestion trap and letting go at this point is essential. If the people you identify in the process are not yet at the required performance level to fully take-over the re-assigned tasks, determine what training and support are needed to plan your way better forward. If it is simply matter of trust, let it go and monitor their progression. This process can, like my executive friend achieved, assist in identifying the future lanes and roads that can carry tasks that by-pass us, thus alleviating the current congestion. One or two changes made immediately can have a dramatic impact on your work effectiveness and personal well being.
You might also like...
BLOG
. Streamlining Repetitious Tasks
BLOG.
Rest - Refreshment Tips for the weekend. Read it here
ARTICLE.
Efficient Workflow and the Happiness Factor. Read it here
---
View latest blog articles